Mediafax Talks about OOH
April 19, 2007 - Howard Johnson Grand Plaza Hotel Bucharest
The event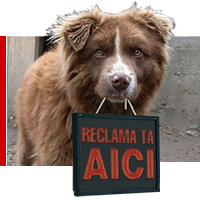 Mediafax, the largest Romanian provider of general and business information, organizes the conference headlined "OOH Advertising – Trends and Challenges", on April 19, 2007, at the Howard Johnson Grand Plaza Hotel in Bucharest, an event that brings into focus highly debated issues, concerning the entire advertising agency.
The event brings high profile speakers to Bucharest: Jean Francois Decaux, Chairman of the Board and co-GM of JC Decaux, Christian Kauter, Affichage Holding CEO, Jason E. Senior, Vice-CEO and COO of News Outdoor Group (a News Corporation division), and Markus Schuster, COO EPAMEDIA, Austria.
The foreign speakers are to debate issues concerning the domestic OOH market together with representatives of the local authorities (the General City Hall of Bucharest and Bucharest Districts' Town Halls), representatives of the Romanian Architects' Order, of the International Advertising Association in Romania (IAA), as well as of Romanian outdoor companies.
The conference shall encourage debates on hot issues such as the auction for the Bucharest's street furniture, regulating the outdoor market, beautiful vs. ugly in outdoor, unconventional and innovative OOH, the importance of indoor advertising, and shall also sketch strategies for performance in OOH.
The event shall be a meeting place for top professionals in the advertising industry, where new professional contacts can be made.
Mediafax Talks about OOH welcomes all players on the outdoor and indoor markets, media agencies, advertising professionals, advertisers, as well as all those interested in the latest developments in the field, who want to place the future of Romanian out-of-home advertising under the spotlight.
Starting the year 2006, Mediafax planned to offer more than just information to the business community in Romania: a forum where businesspersons can debate their industry-specific issues and speak directly to the regulating authorities. Therefore it launched the first editions of Romania Retail Forum and Romania Construct Forum, as well as the series of Mediafax Talks business events, bringing together heavy players on specific markets and officials of the authorities concerned, in a debate on the hottest topics for the respective markets.